Yesterday morning, Kari called us up to invite us over for the Fourth of July. Our initial response was "Thanks, but no thanks", anticipating that an hour and a half each way was not going to go over very well with our little girl. But then we reconsidered, because if we don't do it now, when will we start?

So we timed things such that we left right after Carolyn fell asleep after nursing, and actually, she slept for the entire car ride, which was awesome. We made a quick stopover at Grandma and Papa Hyland's house, where Carolyn slept some more, then we changed her into her adorable patriotic outfit.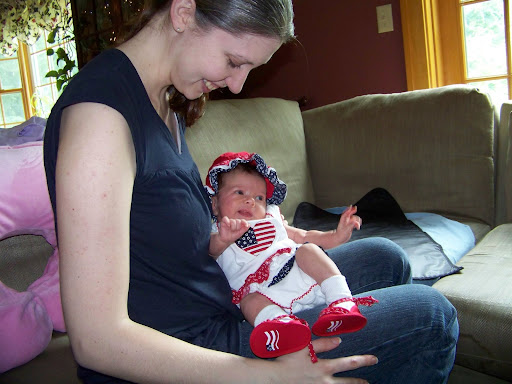 We then went over to John and Kari's house. Carolyn proceeded to sleep in the car, then sleep the entire time we were there, until we put her down in her Moses basket. At this point, we were planning on scarfing down some burgers and shuttling home while she was still sleeping. Of course, she woke up about 15 seconds after we put her down, and then she was awake for a little while so that everyone could play with her.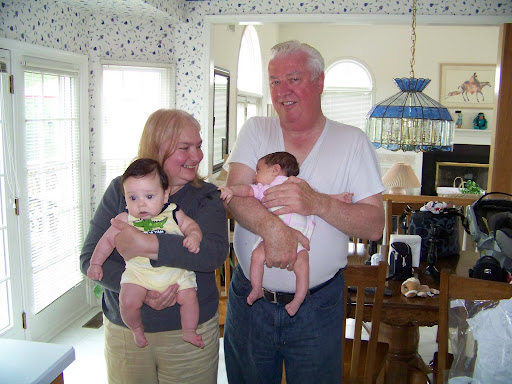 She nursed and fell asleep again before we made the trek back home (during which she slept all but the last 20 minutes or so).



Of course, the upshot to all of this is that she slept terribly last night, and was wide awake from 2:30am to 4:30am, which was just great.

(There are more pictures from John and Kari's house in the Summer 2008 photo album if you're interested.)